Others: Dashboard
To access the dashboard at any time, click on the company logo in the top left navigation bar.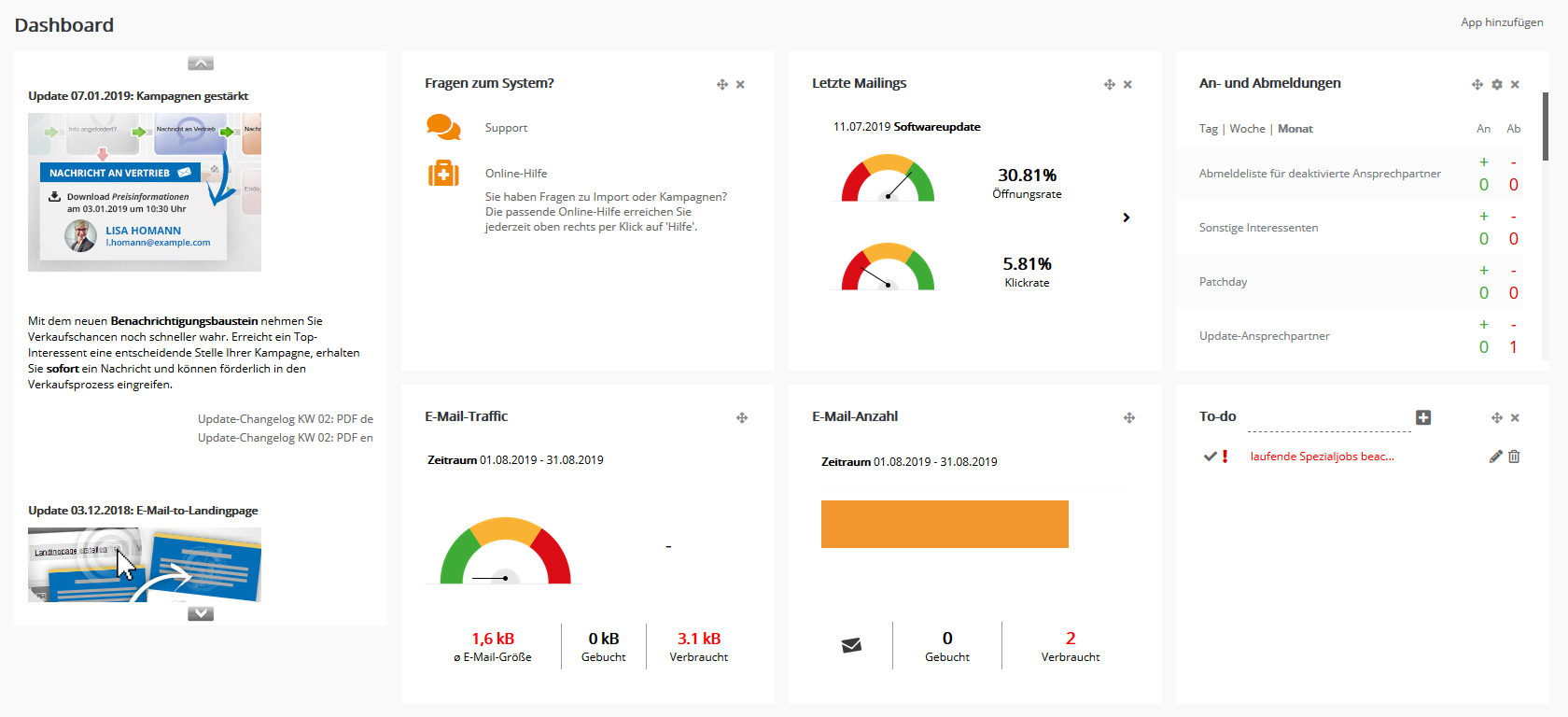 With the 'Add Apps' feature, you can beautify your dashboard with various small overview windows, such as 'Logins and logouts' and the 'Recently edited items'. For this, you just need to add the desired items to your dashboard. Also, with the 'Recent Mailings' app, one click will take you directly to the mailing's statistics.
By holding down the mouse button on the left icon in the respective overview window, you can move the elements as you wish or you can use the 'Sort apps' button for this purpose. By clicking on the middle icon, you can equip the app with various functions. If you want to remove the app, click on the X button.