Subsrcibers: Subscriber management
This overview shows all subscribers from your account.
The display can be filtered in three ways, which can also be combined:
Search: Enter a search term to perform a full-text search in all subscriber fields The applicable subscribers are displayed. You can also search for a specefic subscriber ID.
List: Shows only the subscribers of the subscriber list. 
Target group: Shows only subscribers of this target goup. Note: If you miss some of your target groups at this point, then your account does not have the profiling right. This means that the personal evaluation of user behavior is prohibited and corresponding target groups such as "has opened", "has clicked", "has received" are not offered at this point.

To keep the focus on the  subscriber fields that are relevant for you, the displayed columns can be selected and changed in order. To do this, click on the 'Column selection' button at the top right.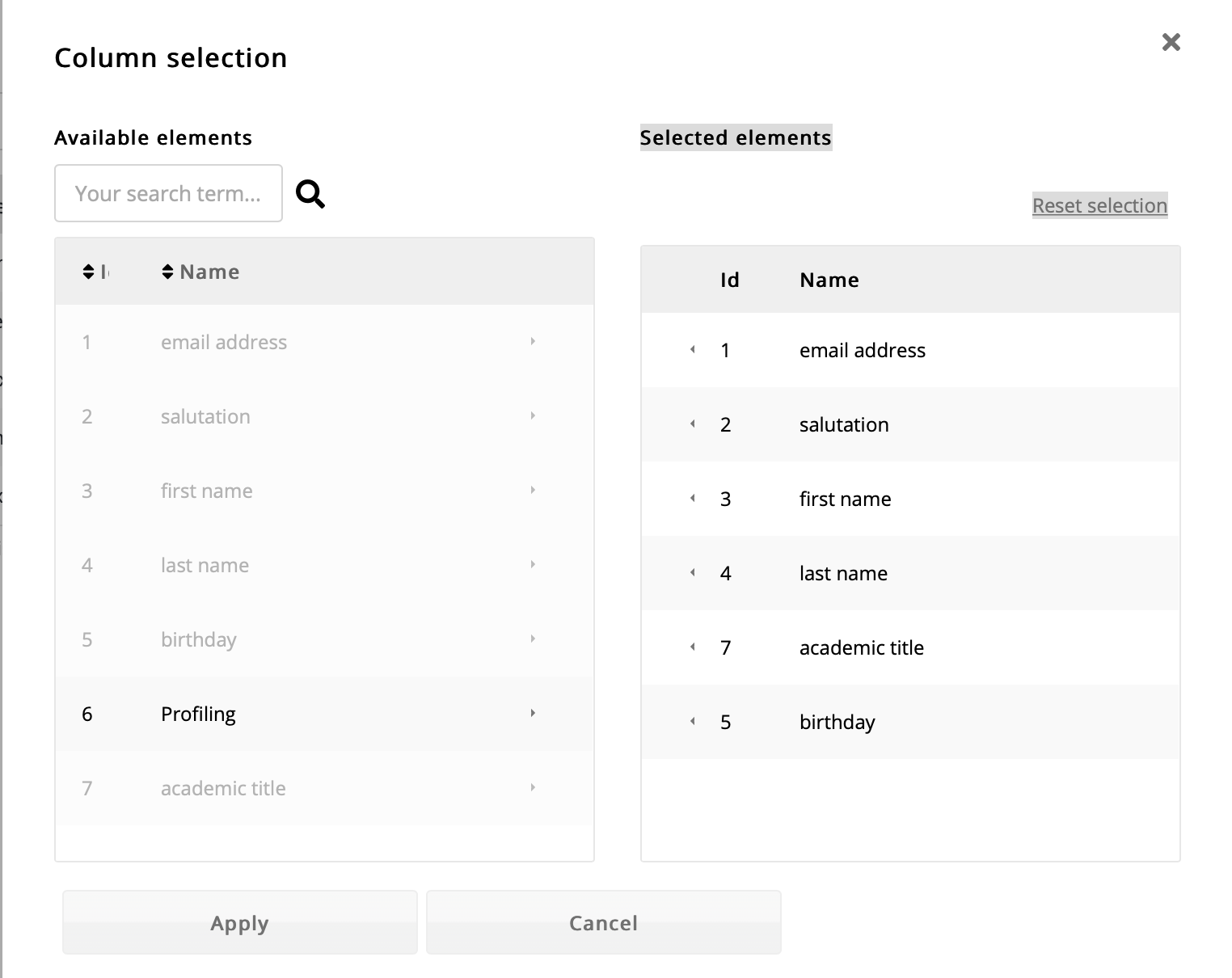 In the overview you can view, unsubscribe, edit, move or delete your subscribers across lists.
To change the list membership of a subscriber, first click on the 'edit icon' of the respective subscriber: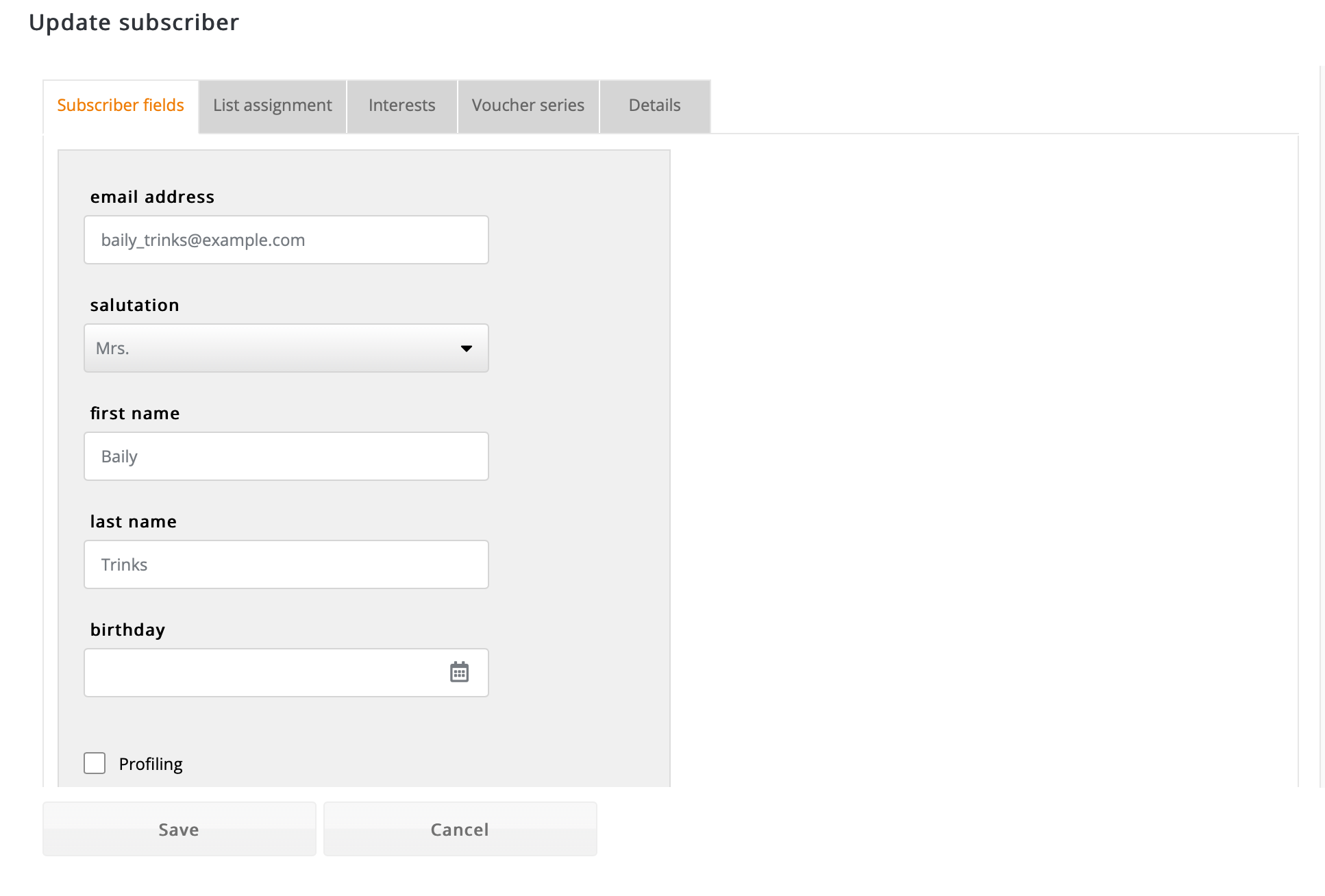 In the second tab 'List assignment' you can now move your subscriber to another list. To do this, click on 'Add lists', select the desired list and click on 'Apply'. Then save the process. Your subscriber has been moved successfully.