Click- & Heatmap
The click- and heatmap offer a visually very nice overview which links in your newsletter were particularly interesting for your subscribers.
Please click on the third tab 'Clickmap' within the statistic menu. To ensure a better look, please choose a personalization.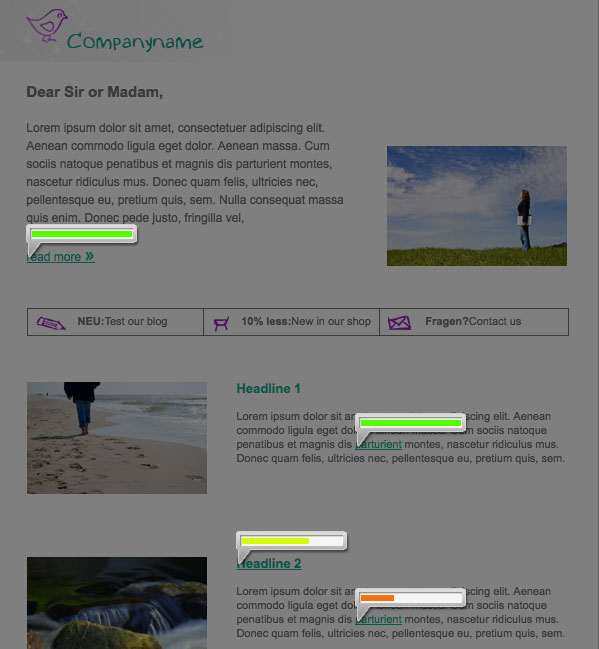 In the heatmap you will see which links are encountered particular interest to your subscribers.
The links in the red zone has been clicked the most.